A family-managed business with a future
From a small manufacturer to the international ROWE Group
ROWE has represented innovative, high-quality lubricants as "Made in Germany" products since 1995. Due to the passion which they feel for our products, the approximately 300 ROWE members of staff deliver top performance every day. Because it is the people who work at ROWE who make the company what it is: Their commitment, their know-how and their willingness to challenge the limits of what is possible every day create the basis for our success.
ROWE offers a full range of products with a high vertical production range, always manufactured in audited sustainable processes. The focus is placed on engine oils and winter chemicals for the automotive industry, although we also offer lubricants for a wide range of other applications. ROWE products are available in more than 80 countries worldwide today and impress more people every day with their outstanding properties.
Our performance does not just end with the products. We also concentrate on our customers in all other areas, irrespective of whether in service, sales, logistics or communication industries. ROWE acts in partnership in its role as a value-oriented family business. We always remain agile and adaptable in order to be able to react flexibly to our customer's wishes in a dynamic market environment. ROWE strives for long-term business relationships which will always be based on a fair, respectful dealing process with each other.
Countries around the world where ROWE products are available
Square metres of land area in Worms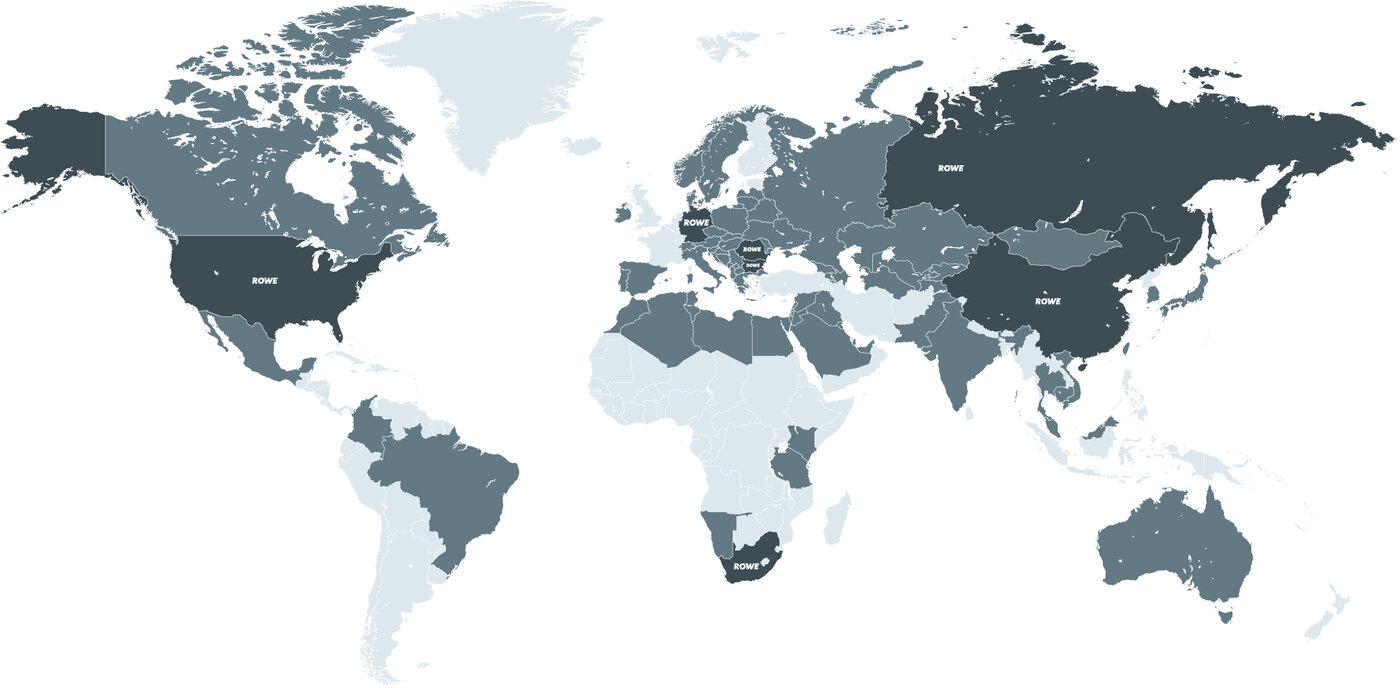 The ROWE GROUP

Up to today, a total of 14 companies belong to the ROWE Group. Our business divisions today include not only the production and distribution of lubricants, rather also mechanical engineering and plant engineering, wastewater treatment, container production and the worldwide distribution of our products. A construction business and project company as well as our own motor sports team round off the versatile ROWE family. All the companies in the ROWE Group share a common philosophy, a vision and values.
The ROWE Group includes the following companies:
ROWE Holding GmbH
ROWE MINERALÖLWERK GmbH
ROWE Marketing GmbH
ROWE Projektgesellschaft GmbH
ROWE Engineering GmbH
Palbo GmbH
ITEC GmbH
Motorsport Competence Group AG
ROWE Romania Sales and Distribution S.R.L.
OOO ROWE Russland
ROWE Bulgaria EOOD
ROWE USA INC.
ROWE South Africa (Pty.) Ltd.
ROWE International Trading (Beijing) Co., Ltd.
Milestones
02/1995
FOUNDED IN FLÖRSHEIM-DALSHEIM, RHINE-HESSE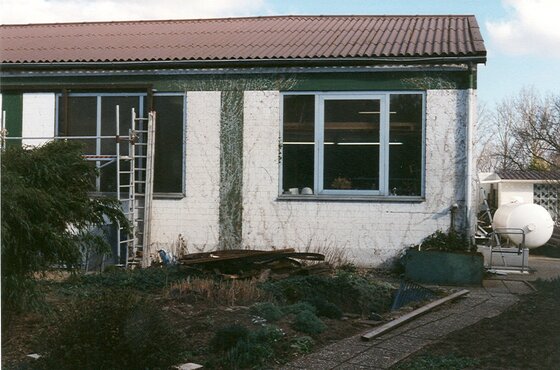 01/2000
COMPANY HEADQUARTERS RELOCATED TO BUBENHEIM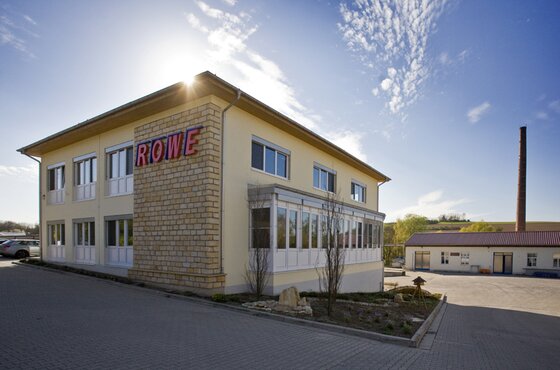 03/2014
START OF PRODUCTION AT THE WORMS PLANT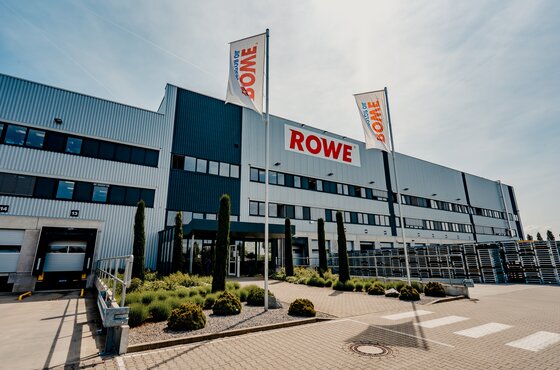 10/2015
Commissioning the AdBlue filling plant and grease production