Borussia Dortmund
Legendary football club from the Ruhr region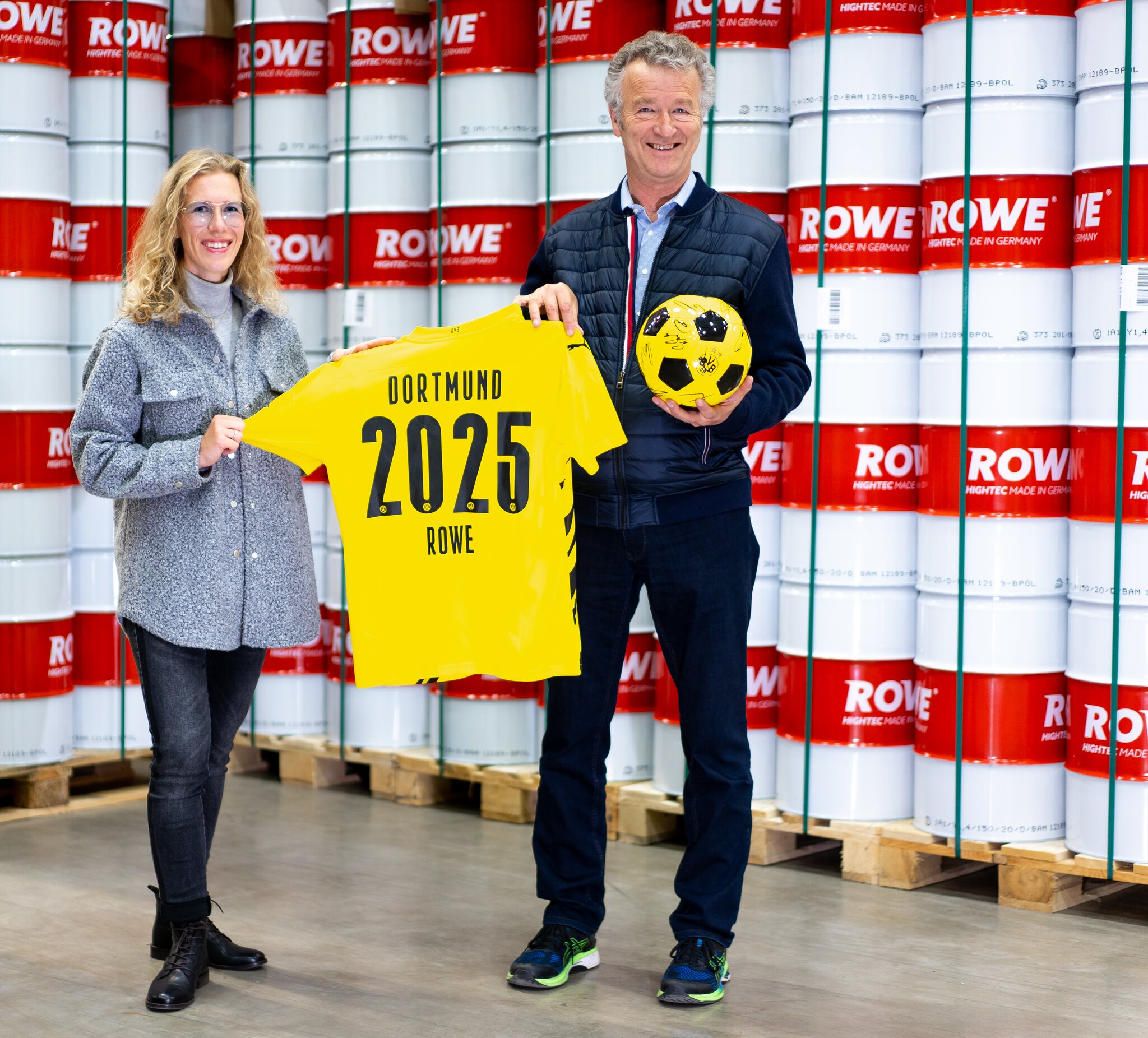 PARTNERSHIP WITH SHARED VALUES
Intensity, honesty, single-mindedness and an unshakeable loyalty of its fans are Borussia Dortmund's great strengths. When the team is on the pitch, these strengths are reflected in creativity, enthusiasm and a great fighting spirit, especially when playing at home, where the fans in the South Stand, the so-called "yellow wall", have turned many a match around which seemed to be lost. The ROWE brand is just as honest and creative as BVB. Authenticity is particularly evident in our passion for our products and the purposefulness which we always invest to achieve the highest-possible quality, values which we have in common with BVB. That is why ROWE has been supporting the legendary Bundesliga club as a Champion Partner, as well as a Sustainability Partner, since the 2017/2018 season.

"Our partnership with BVB is designed for the long term and is not just dependent on one season. The collaboration, which started back in the 2017/18 season, has helped to additionally increase the awareness of the ROWE brand."
Michael Zehe,
CEO OF ROWE
"BVB stands for passion and unconditional involvement, these are also virtues which ROWE identifies with. We originally decided to enter into a partnership with BVB in order to also increase and strengthen our brand awareness internationally."
DR. ALEXANDRA KOHLMANN,
CEO OF ROWE
"We are delighted about the partnership with ROWE and hope for a good collaboration with them for the coming years. We will do everything to ensure that we can write a success story."
CARSTEN CRAMER,
MANAGING DIRECTOR BORUSSIA DORTMUND

EXPERIENCE THE PASSION FOR FOOTBALL
We always want to enable our customers to experience the enthusiasm for BVB all over the world. From the Summer Tour in the USA, through to the meet and greet sessions with Mats Hummels and Marco Reus up to, and including, the so-called Legends matches in Hong Kong or Ghana - ROWE was always involved.
Meet & Greet with Mats Hummels
Legends Matches in Hong Kong
BENEFITS FOR OUR CUSTOMERS

With BVB, ROWE now has a partner at its side that possesses an aura and fan loyalty in football like few other clubs. Our business partners also benefit from the high profile of the popular club which is located in the Ruhr Metropole: due to a strong package which, in addition to presence on TV-relevant advertising spaces also includes various digital measures, ROWE is increasingly gaining visibility in an important target group and is thereby sharpening its profile as a sustainable and powerful brand.
WORKING TOGETHER FOR MORE SUSTAINABILITY
The partnership which has been created between ROWE and Borussia Dortmund goes far beyond just pure sponsorship: as a sustainability partner, we are really pleased to contribute our expertise to additional advances in this important topic in close collaboration with BVB. We look forward to regularly exchanging ideas with those people who are responsible at Borussia Dortmund and to setting important impulses in joint projects.