ONE FAMILY-MANAGED BUSINESS, TWO STRONG PERSONALITIES
Michael Zehe
The history of ROWE can be traced back to the entrepreneurial courage of one man. Back in 1995, Dipl.-Ing. Michael Zehe (born 1960) laid the foundation stone for a success story in Flörsheim-Dalsheim, Rheinhessen, which is still unparalleled in the industry today. What started off as a venture in the workshop of his parents' business, was something which Michael Zehe built up in just a few years to become a global player and pioneer in the lubricant industry.
Opening of the factory in Worms in 2014 meant that Michael Zehe was able to successfully turn his vision of establishing one of the most modern production facilities for lubricant production in the whole of Europe into reality.
Our customers throughout the world have had great confidence in us for more than 25 years, especially because we have never disappointed them in all this time.
MICHAEL ZEHE
FOUNDER AND CEO OF ROWE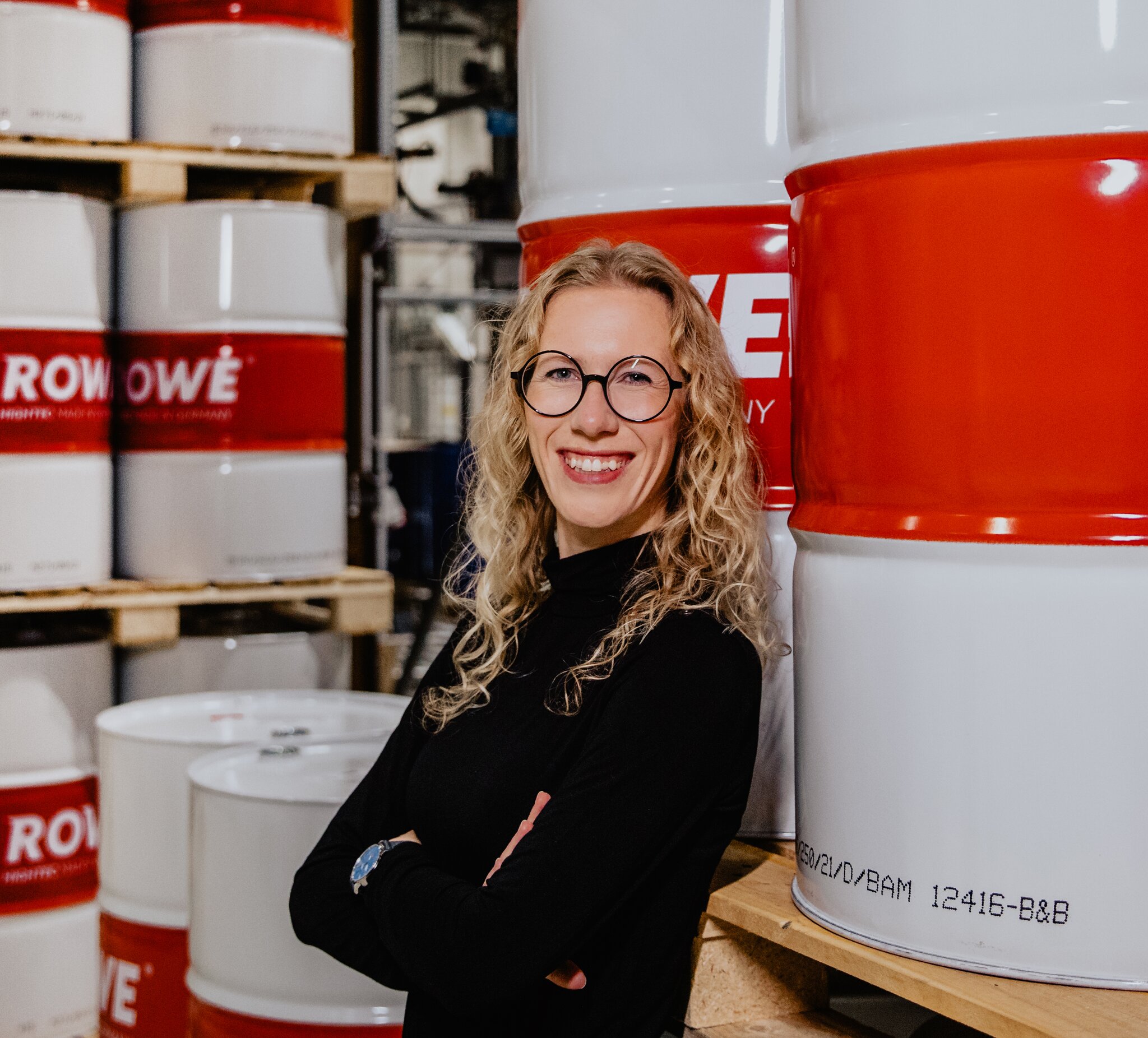 Dr. Alexandra Kohlmann
Managing the company will continue passionately within the family in the future. This will be guaranteed by Dr. Alexandra Kohlmann (born in 1987), Michael Zehe's daughter, who today manages various companies of the ROWE Group as the CEO and authorised signatory. After she successfully studied technology and management-oriented business administration, with a core focus on controlling and human resources at the Technical University in Munich, she subsequently completed her doctorate four years later on the subject of corporate succession in family businesses. In 2016, she followed in her father's footsteps as a member of the Executive Board and has now been managing ROWE MINERALÖLWERK GMBH together with him as the CEO since 2018. Alexandra Kohlmann always vigorously promotes the topics of sustainability, digitalisation, modern and value-oriented leadership as well as new ways of working.
In 2020, she was awarded the special prize of "Successful Women in SMEs" by the state of Rhineland-Palatinate. She also concluded her trainee period as a certified Systemic Coach and Change Manager in 2022. She was nominated as one of the top 50 women entrepreneurs in Germany by Handelsblatt in the same year.
It is a great honour for me to be able to responsibly continue my father's legacy, to drive on the change process in times of transformation, while still always preserving the values of our family business and, at the same time, addressing major issues of our times such as digital transformation, ecological and social responsibility in terms of a sustainable business model.
DR. ALEXANDRA KOHLMANN,
CEO OF ROWE